Gentle Osteopathic Treatment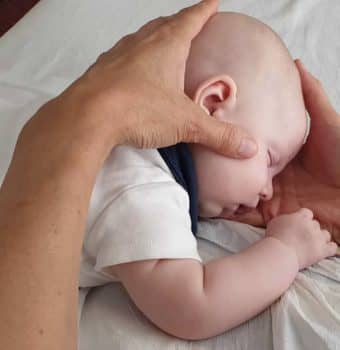 Osteopaths are trained and qualified to work with people of all ages, including pregnant mothers, babies and children. As statutorily regulated health professionals, we are trained to screen for medical conditions as well as mechanical ones, and we will tell you if you need to see another health professional such as your doctor or midwife. Gentle manipulation could help soothe and relax you as well as your young family. Indeed, one of the benefits of osteopathy particularly for expectant mothers is that no drugs are involved!
The role of the osteopath is to help mobilise your own body's self-healing mechanisms in a very hands-on way, so that you can overcome pain and dysfunction. Babies' and children's skeletons are softer than adults', and osteopaths will therefore use gentler techniques including cranio-sacral osteopathy when treating babies. Stella and Saroja are familiar with these techniques, and use them to help benefit and increase the well-being of their patients of all ages. For specific advice on osteopathic treatment available for your children and infants, call us.