Stella Arden D.O. Principal Osteopath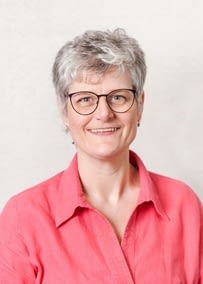 Stella Arden D.O. Principal Osteopath
Stella graduated after the 4 year, full time course at the British School of Osteopathy, now called University College of Osteopathy, London, in 1984 and initially came to work in Lincolnshire for just a couple of years! Stella was invited to join Dr Peter Mansfield at his Grimoldby practice near Louth in 1986 and the practice has grown and consolidated with the help of several excellent Associates along the way. She established the practice in Woodhall Spa in 1991 and divides her week equally at both practices. Stella remains as committed as ever to Osteopathy and her special interest lies in helping people to achieve their full potential and recover confidence in their bodies, especially children. Indeed, her enthusiasm for her work is obvious to her patients as she is notorious for overrunning her appointments.
Saroja Etchell BSc (Hons) Ost.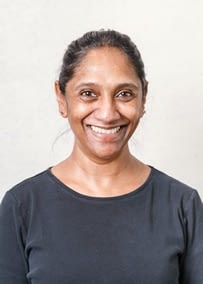 Saroja Etchell BSc (Hons) Ost.
Saroja graduated from the British School of Osteopathy in 1999. Prior to that she earned a Diploma in Classical Homeopathy from the London College of Classical Homeopathy in 1995, after a course which lasted for four years. She has also trained in the Canadian method of ear candling under a lady called Jill Fraser. Originally from Zimbabwe, Saroja has lived in the UK for more than 30 years and worked at Stella Arden & Associates in Louth since 2002. She uses both structural and cranial osteopathic techniques, combined with homeopathy as required. Saroja's husband David is also an osteopath and they have 2 sons and a two rather large dogs!
Matt Aldridge Medical Acupuncturist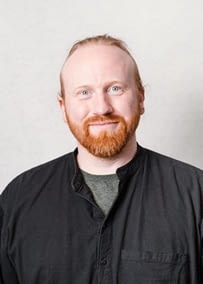 Matt Aldridge Medical Acupuncturist
Matt Aldridge became interested in Chinese Medicine as a result of his lifelong passion for Chinese Martial Arts. Since graduating from the University of Lincoln with a BSc (Hons) in Traditional Chinese Medicine in 2011, Matt has continued his training in sports related therapies, adding a qualification in Kinesio Taping in early 2014, and a qualification as a Personal Trainer in mid 2014. He is also qualified in Facial Enhancement Acupuncture, a procedure using acupuncture principles to provide a toning, uplifting and relaxing experience.
Matt is currently acting as a locum at our Woodhall Spa practice on a Tuesday, practicing acupressure massage, otherwise known as Tuina.
Lee Gledhill Counselling Services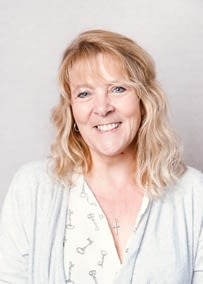 Lee Gledhill Counselling Services
My name is Lee Gledhill and I am a Relate trained counsellor now in private practice at the Stella Arden & Associates clinic. I am also currently school counsellor at two local schools. I have been a counsellor for 8 years and have a wealth of experience and training. I am dedicated and passionate about the benefits of counselling in people's lives at times of difficulty and distress. I qualified as a counsellor in 2011 when I graduated from the Relate Institute with an advanced diploma in couple counselling. I also have a diploma in children and young peoples counselling. I am fundamentally a systemic and psychodynamic counsellor but I also use CBT, solution focussed, mindfulness and compassion based therapy as part of an integrative approach. I work with couples, individuals, children and young people. I am bound by the Code of Ethics and Practice of COSRT (College of Sexual and Relationship Therapists) and the BACP (British Association for Counsellors and Psychotherapists). I am known for my caring and compassionate style of counselling, I offer a safe, confidential and non-judgemental space for you to explore the issues that you are struggling with. Together we can clarify new ways of going forward which help you feel more in control of your life and hopeful about your future.
Deborah Brown Chartered Counselling Psychologist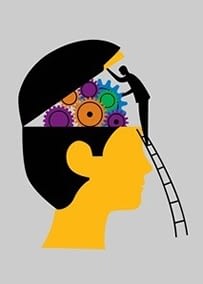 Deborah Brown Chartered Counselling Psychologist
Deborah is registered with the Health and Care Professions Council and is a member of the British Psychological Society. She can provide assessment of and treatment for a wide range of mental health issues, including depression, stress, trauma, adjustment disorders, phobias, bereavement and relationship issues. Apart from offering counselling for a range of issues, Deborah is also trained in the use of CBT - Cognitive Behavioural Therapy and EMDT - Eye Movement Desensitisation Therapy.
Ali English Receptionist and Medical Herbalist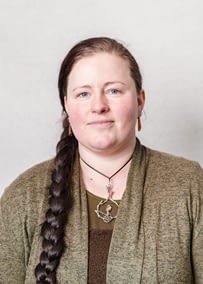 Ali English Receptionist and Medical Herbalist
Ali has recently taken on the role of part time receptionist at the Louth practice following the retirement of Ann Stimson, Ali is also a Herbalist who has been working with herbs for over 20 years now, having first discovered them at the tender age of 13. An obsession quickly developed, leading to her eventually attending Lincoln University in pursuit of a degree in herbal medicine, which she gained in 2010. Ever since, she has taught an assortment of herbal workshops where she tries to pass on her love of the plants, as well as offering herbal consultations to provide relief and aid to those in need of it. It is her hope that by booking a consultation or workshop with her, you will be taking another step on your journey towards good health, and perhaps gain a lifelong appreciation for plant medicine in the process.
Fiona Pinder Practice Manager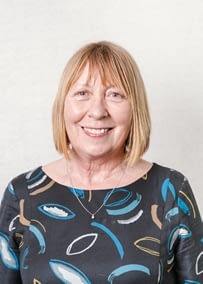 Fiona Pinder Practice Manager
Fiona joined the team in August 2016 as the new Practice Manager. With many years of experience of travelling the country and working with people, Fiona will be your first port of call when making an enquiry or booking an appointment. In her spare time Fiona works for the charity Therapy Dogs Nationwide, taking her faithful German Shepherd dog Maggie to visit local care homes in and around Louth.